Regular price
Sale price
$129.00
Unit price
per
Sale
Sold out
Materials & Dimensions



Copper, Sterling silver, Labradorite

Oxidized and polished (what does it mean?)
25x70 mm


Free gift suede cord included
Shipping
Worldwide Shipping

Departs within 1-2 days of purchase.
Shipping to USA, UK, Europe takes 2-6 weeks



Rustic Copper Unique Necklace Pendant - a stunning and one-of-a-kind piece of jewelry that combines the rustic beauty of copper with the mystical power of labradorite. Handwoven with care and attention to detail, this necklace is truly a work of art.
The centerpiece of this necklace is a beautiful labradorite stone, known for its powerful healing properties and ability to protect against negative energies. Set in a copper and sterling silver pendant, this stone is a true amulet of protection and positivity.
Measuring 25x70 mm, this necklace is the perfect size to make a statement without overpowering your outfit. The pendant has been both oxidized and polished to give it a unique and distinctive look. The oxidation creates a rich, earthy patina that highlights the intricate weave of the copper, while the polished sterling silver adds a touch of shine and elegance to the overall design.
This necklace is a perfect gift for anyone who loves rustic and unique jewelry. The combination of copper, sterling silver, and labradorite creates a truly magical and mystical piece that is sure to become a cherished addition to any collection.
Overall, this Rustic Copper Unique Necklace Pendant is a beautiful and powerful piece of jewelry that combines the best of both worlds - the rustic beauty of copper with the mystical power of labradorite. Whether you're looking for a protection amulet, a healing crystal, or simply a unique and striking piece of jewelry, this necklace is a must-have for any lover of the mystical and magical.
Share
View full details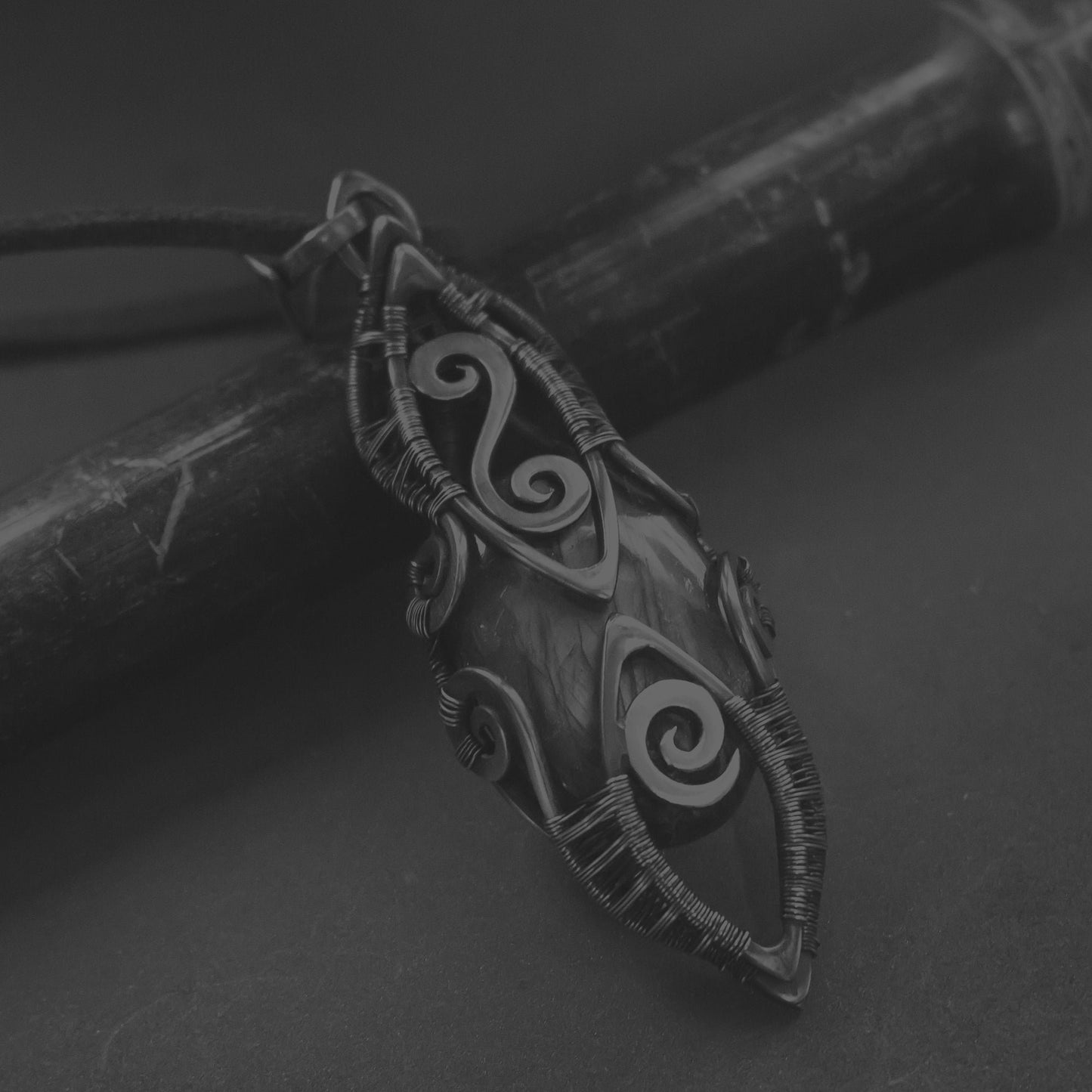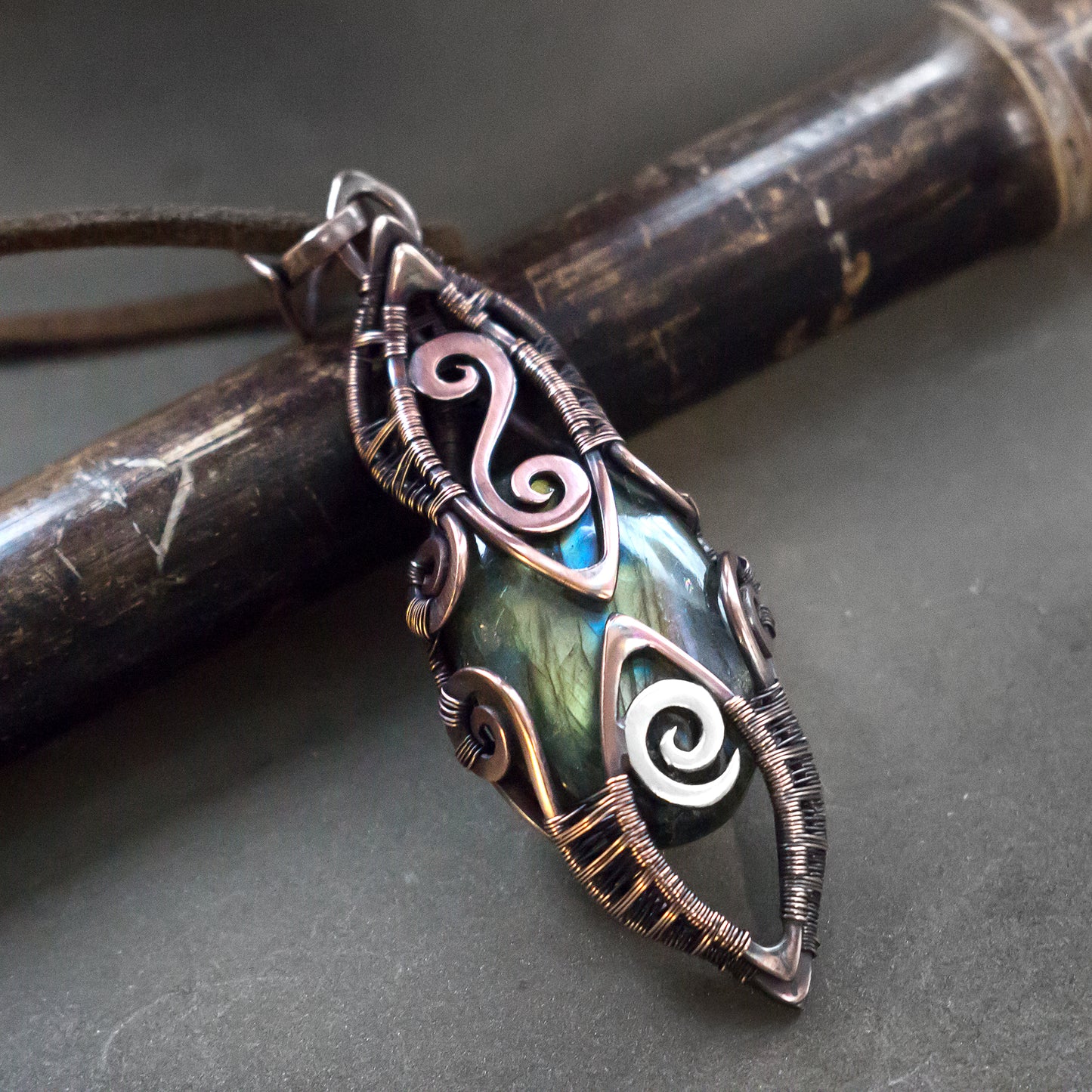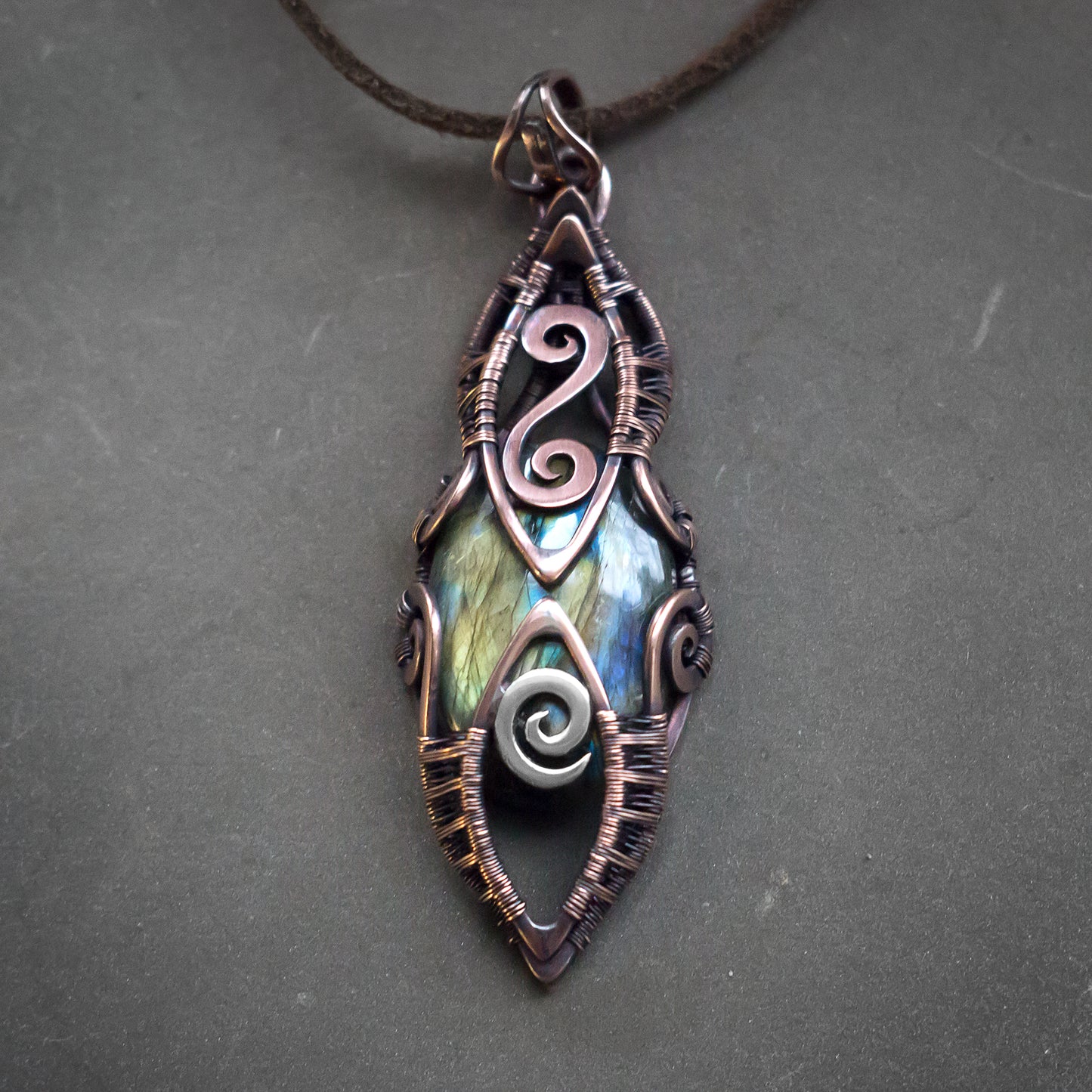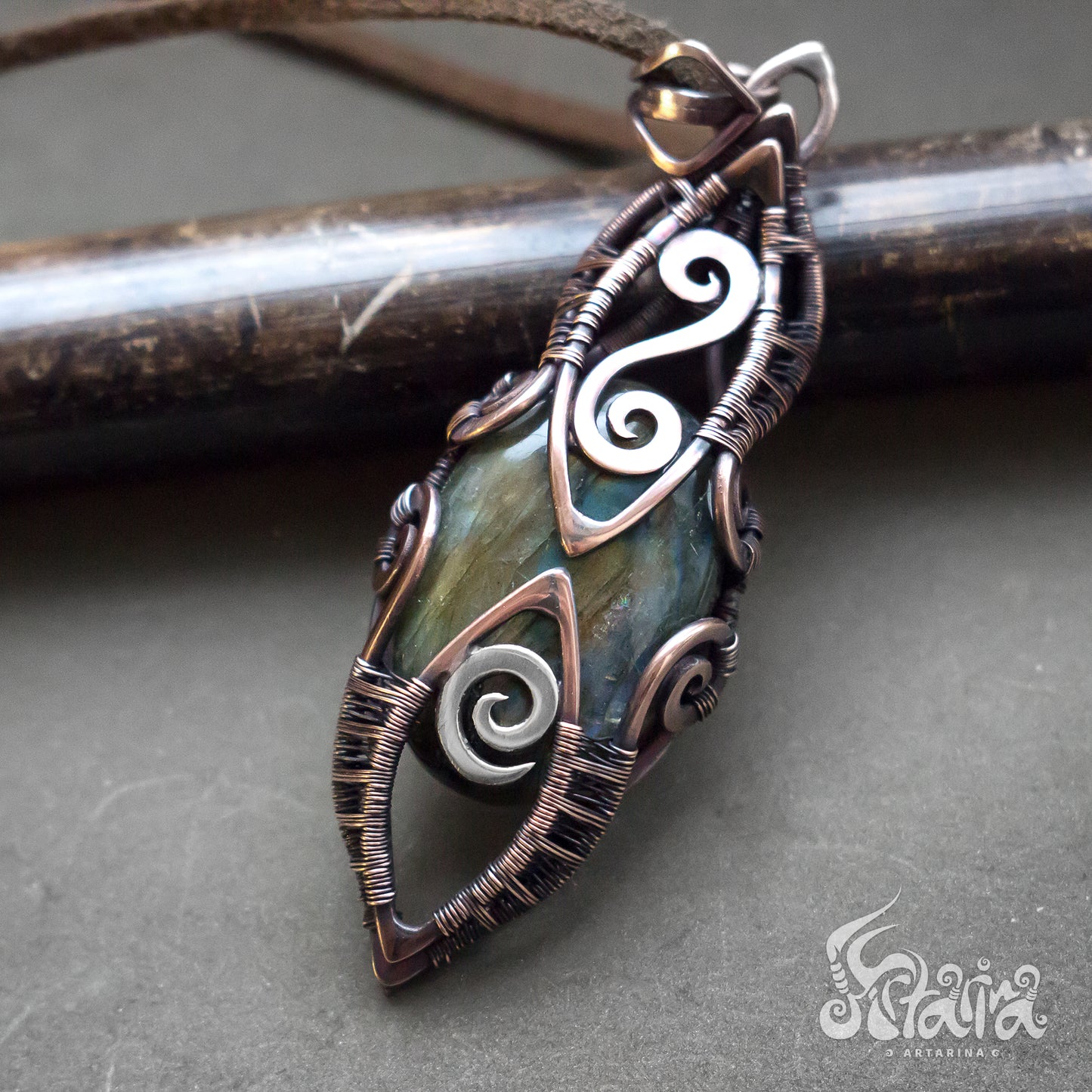 Collapsible content
Shipping Details


◉ FREE SHIPPING FROM $100 AND ABOVE

◉ We support full international shipping to any country

◉ Parcel departs from Kharkiv (Ukraine) same or next day of purchase.

◉ Each parcel has a valid track number.

◉ Shipping to USA, UK, Europe takes 8-30 days

◉ During Christmas holidays shipping can take more time because of overloaded mail services.
Care Instruction


◉ Keep your pendant in a dry dark place, and try to avoid contact with household chemicals and aggressive chemical environment (remove when painting hair, etc.).


◉ To maintain patina contrast, it is not recommended to use aggressive methods for cleaning jewelry (boiling in chemicals, using acids), since there is a risk of damaging some natural stones and minerals, and completely removing patina from the metal.

◉ 
Copper gets darken with time. To return the original shine, simply wipe the convex sections on your necklace (in case of severe darkening it is permissible to apply a little toothpaste on a dry cloth), and then rinse the product with water and wipe it with a soft textile
.

◉ You can use old toothbrush and liquid dishwasher (like Fairy for example) to clean your necklace
Returns policy


If, for some reason, the pendant does not satisfy you - you can contact us and ship item back within 14 days of delivery.